OUR VISION
SAFRAM – a smart and economic solution for the customer.
The strength of SAFRAM lies in its proprietary routes which ensure reliability of transport, respect for timetables and the security of goods.
The performance of our network is based on the drivers feeling fresh and comfortable. For this purpose, each long segment is covered by two trucks which exchange trailers at the half-way point. For example, the Geneva-Paris journey is made by one driver/truck who leaves Paris bound for Pouilly-in-Auxois, where he will exchange his trailer with the driver and truck that arrives from Geneva. Each driver then heads back. This way, the SAFRAM trucks never travel empty, they carry freight in both directions.
SAFRAM Group is pursuing harmonious growth underpinned by a golden rule: we commit to providing our customers with flawless service, perfectly in line with expectations and as part of a long-term relationship. Each entity of the SAFRAM Group complies with a quality charter which guarantees stellar performance throughout the network. Nothing is left to chance to meet our customers' requirements; we are continually improving our processes and our equipment to stay at the forefront of our profession.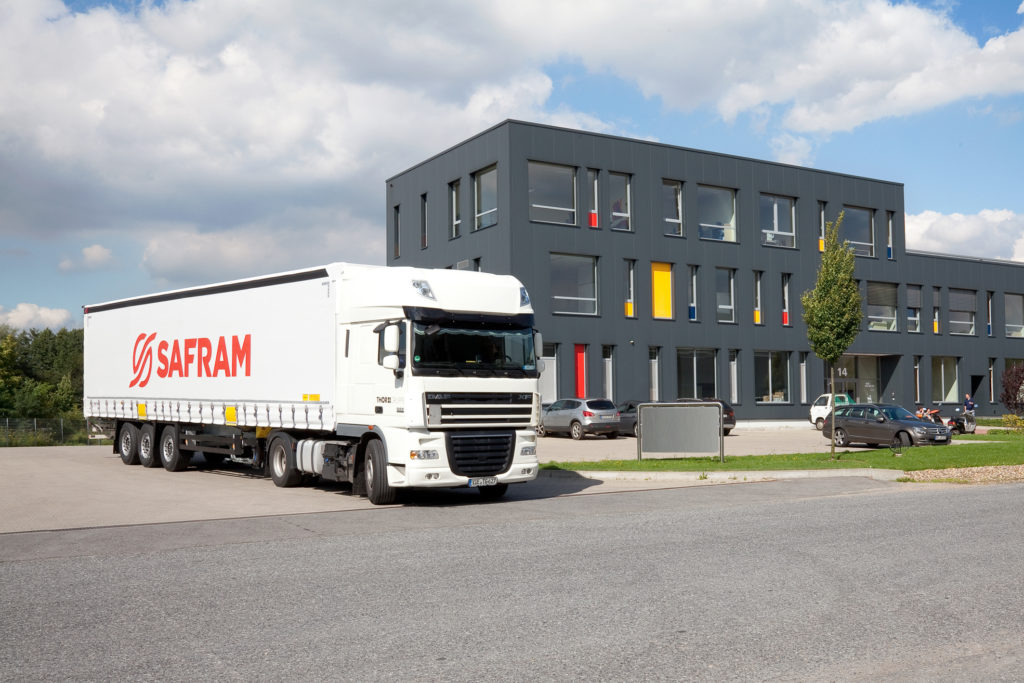 SAFRAM established in
1965
95 MCHF
Total turnover
SAFRAM
27
network points
Safram Europe
SAFRAM – made to measure.
SAFRAM is pursuing a development strategy on a human scale. Our choice to have a fluid, open structure ensures the respect of our core values: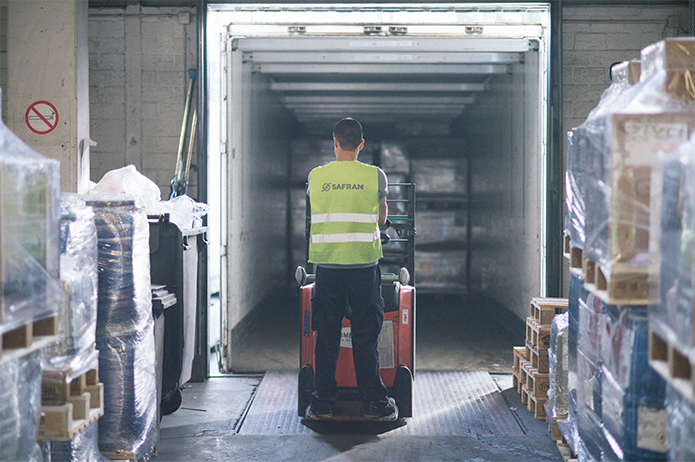 Excellence of services
A value dedicated to customer satisfaction.
Our skilled teams are committed to creativity, responsiveness and the sharing of knowledge. We have a systematic 'quality first' approach for the continuous improvement of our infrastructure, network and the storage, transport and delivery stages.

Expertise
We are specialists in storage and road transport for industry.
We transport all types of goods, including chemicals subject to regulation, but also fragile products that require a specific and professional approach.

Our partnerships
We put human values at the heart of our business relationships.
The stability of our teams brings added value to our quality process and provides our customers with a seamless service.

Quality and environment
SAFRAM places quality control at the forefront of all its procedures to deliver an outstanding service.
Reducing Co2 emissions is a priority. We favour night transportation, optimise loading and geo-optimise journeys. Our vehicles are subject to EURO 6 standards and our infrastructure is secure and conforms to emission standards.