Safram will leave the fresh water of the lakes of Europe in their wake as Rodolphe Gautier and his crewmates head to Cowes on the Isle of Wight in the UK for the J.P. Morgan Asset Management Round the Island Race, a classic in the sailing calendar, that kicks off on Saturday 2 July.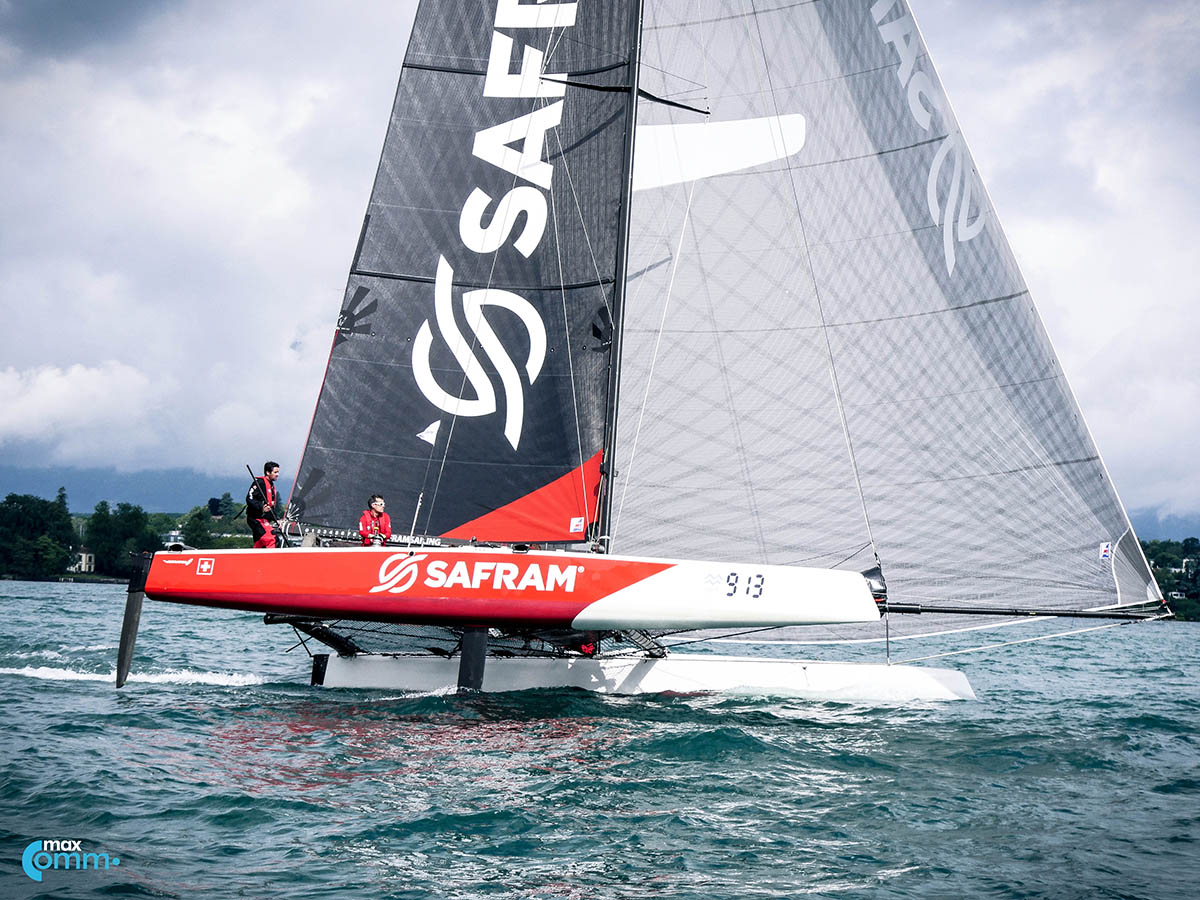 Cowes, UK – 27 June 2016 – On Saturday 2 July, the Swiss Safram catamaran will line up against 1,500 other boats on the J.P. Morgan Asset Management Round the Island Race start line for the classic 50 nautical mile (92km) race around the Isle of Wight, run by the Island Sailing Club.
The Safram crew are looking forward to this new challenge, leaving their favoured freshwater lakes behind them for the salt waters of the Solent and all that these famous waters bring with their tides, waves and sea breezes.
"We are going into the unknown, there will be many different parameters to deal with compared to what we are used to," said skipper Rodolphe Gautier. "Not one of us has ever done this race; it promises to be epic and intense!"
"This will be a great experience for the whole crew," added helmsman Christophe Peclard. "We will be up against boats much bigger than us, in particular an Ultime and two MOD70s, but if the conditions are light, we stand a chance of doing well!
"The boat is going well; we saw in Lake Garda last year that we can perform in heavy conditions so I am confident for the weekend. It is pretty huge to be part of this local festival of sail with a boat like Safram. We will be counting on our Breton teammate Antoine Lauriot-Prévost to bring his knowledge of tides to the game!"
To date, 19 catamarans have registered in the 9.15m plus Multihull Class (Grand Prix and MOCRA Racing). The Ventilo M1, Safram's, main competitors will be the two MOD70s Team Phaedo and Team Concise.
The starts will be staggered by class from 0830 until 1000 local time. Safram's start is at 0840 just after the Supermaxi, IRC1 and IMOCA 6 classes.
The race record is held by Sir Ben Ainslie who completed the course on an AC45 catamaran in 2h52m15s in 2013.
Safram, a transportation company, has been involved with Rodolphe Gautier for over 10 years. The company is responsible for coordinating the logistics and transporting the boat to the Isle of Wight.
"The projects and professionalism of Rodolphe Gautier continue to engage us," said Tito Fornasier, Director of Safram. "We were seduced by this European project that so closely corresponds to our values and allows us to be involved in a concrete way. We wish the Safram catamaran team fair winds and good luck."
Follow Safram on Saturday 2 July on the Round Island tracker at www.roundtheisland.org.uk and on the team's Facebook page: www.facebook.com/SaframSailing
J.P. Morgan Asset Management Round the Island Race 2016 – Safram crew :
Christophe Peclard – helsman
Fabien Froesch – bowman
Fabian Racloz – midbowman
Yves Guntern – trimmer
Antoine Lauriot-Prévost – trimmer
Rodolphe Gautier – trimmer/skipper
Sailing calendar – 2016 :
3 June: Rund Um Bodensee, Lindauer Segler-Club e.V (GER)
11 June: Bol d'Or Mirabaud, Société Nautique de Genève (SUI)
2 July: J.P. Morgan Asset Management Round the Island Race, Island Sailing Club (UK)
10 September: Centomiglia, Circolo Vela Gargnano (ITA)
9 October: Barcolana, Società Velica di Barcola e Gignano (ITA)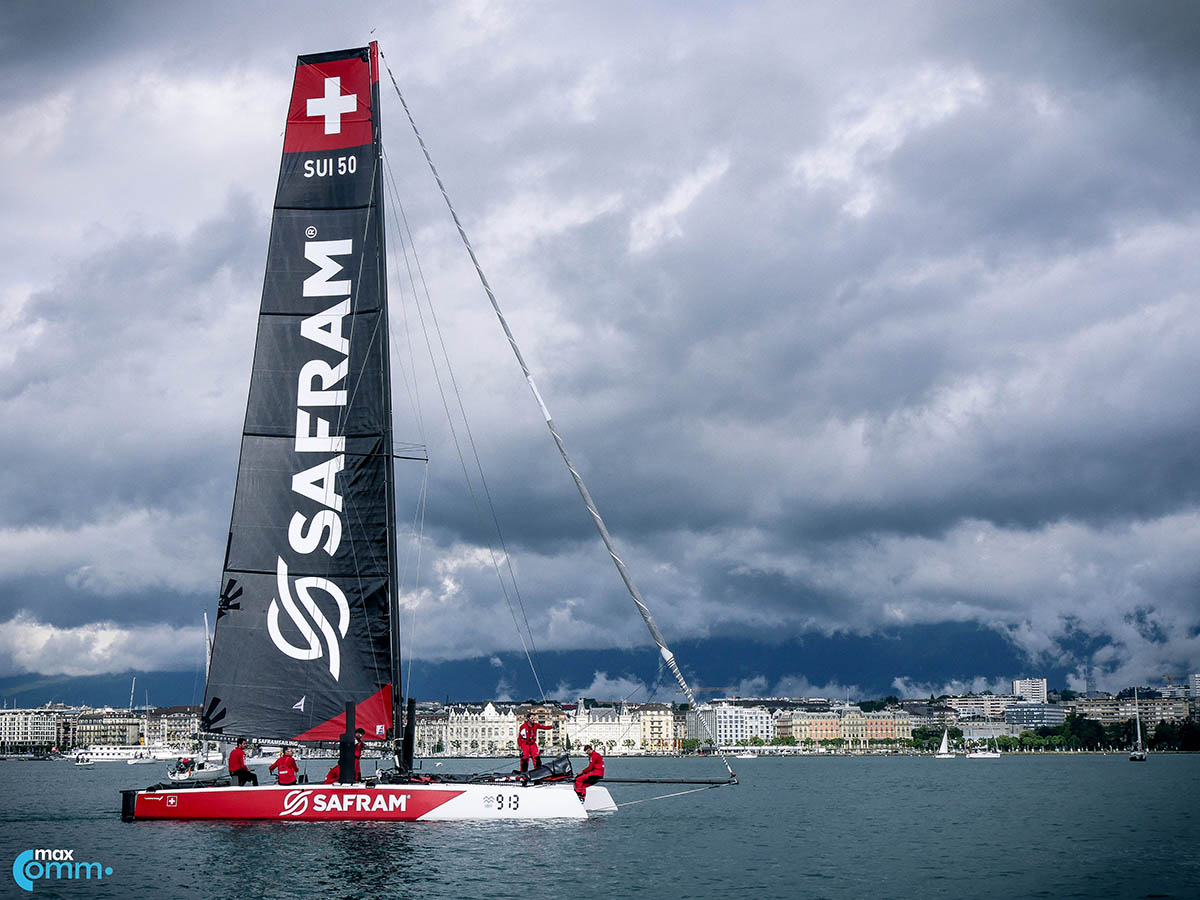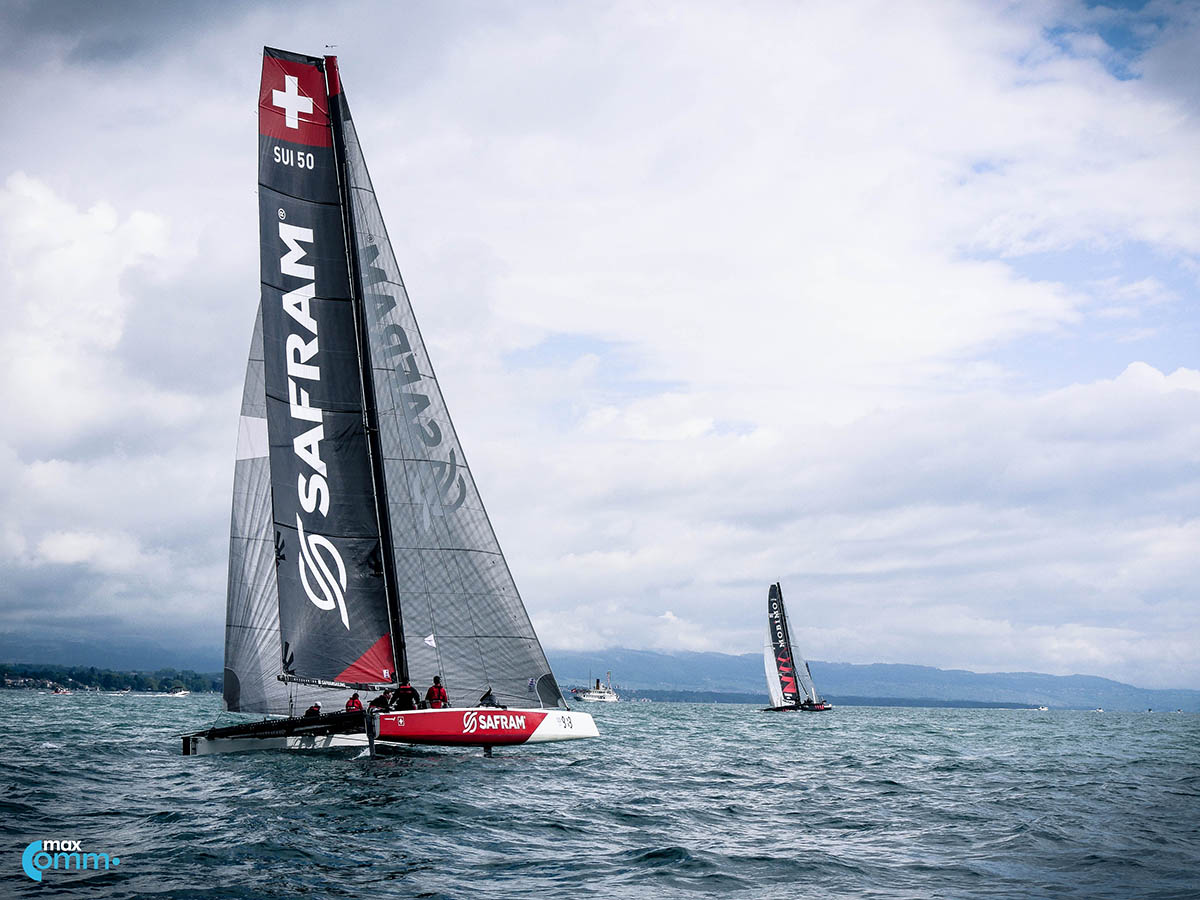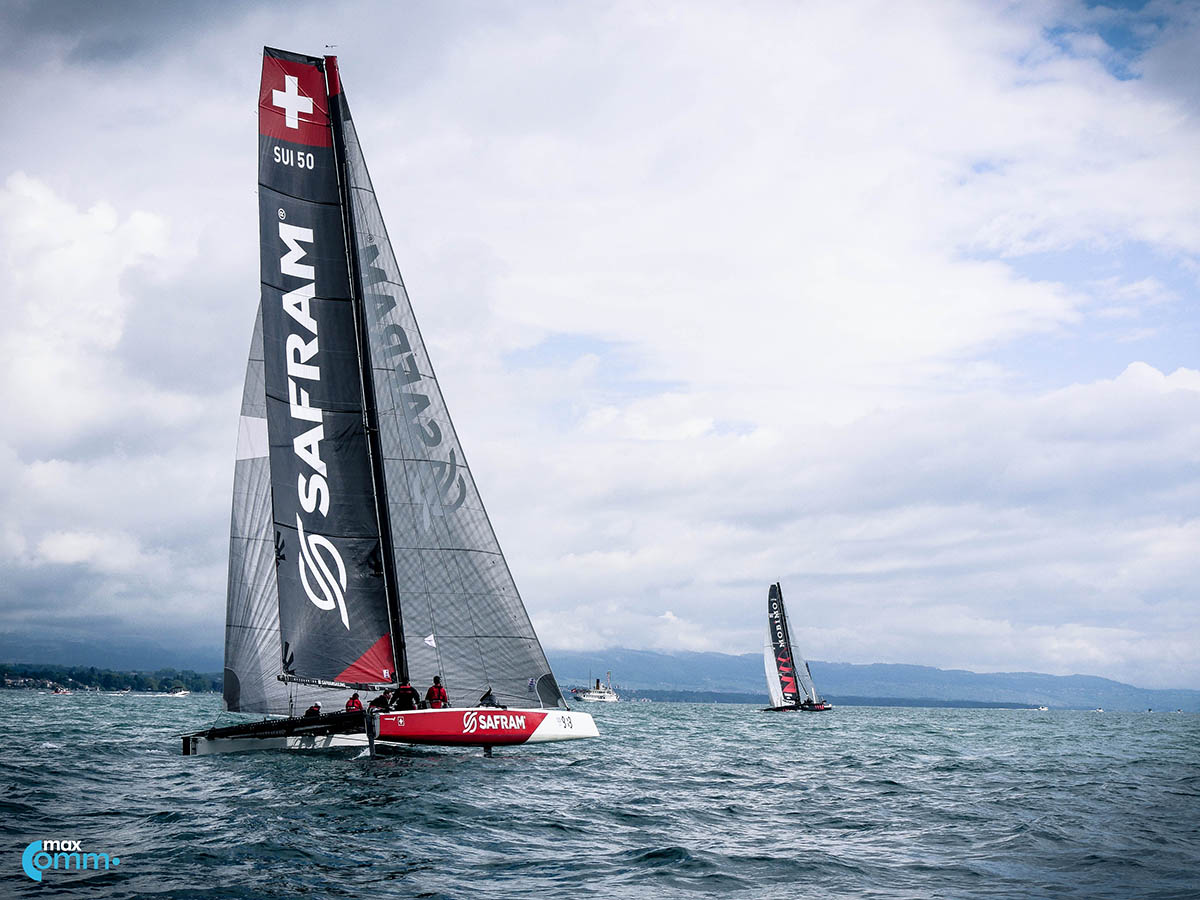 Photos : © Loris von Siebenthal / DR